Great CPD Opportunities

(some events are free)
Last chance to book: 
Spotlight on antimicrobial resistance: A slow pandemic
Date: Tuesday 23 November 2021
Time: 9:00am to 12:00pm (GMT)
Click here for information and registration
Coming up next on COVID-19 Series
For health professionals, by health professionals
This series continues to bring you the latest updates on COVID-19 from healthcare leaders.
NEXT WEEK: COVID-19 Series: Episode 93
Your questions answeredDate: Thursday 25 November 2021
Time: 12:30pm to 1:15pm (GMT)
Free to book
Join our regular round-up episode where we pose the most popular unanswered questions from previous episodes to a panel of experts.

Our panel this month features Stephen Reicher, Professor of Social Psychology at the University of St Andrews and participant on SPI(B), SAGE sub-committee, Calum Semple, Professor of Child Health and Outbreak Medicine, Consultant Respiratory Paediatrician at Alder Hey Children's Hospital and Polly Roy, Professor of Virology in the Department of Pathogen Molecular Biology within the Infectious and Tropical Diseases Faculty and the London School of Hygiene and Tropical Medicine.

Professor Sir Simon Wessely will chair the session, asking our expert panel the most popular audience questions from recent months.
Spotlight on Long COVID: Part 2
Date: Thursday 20 January 2022
Time: 12:30pm to 3:30pm (GMT)
CPD learning accredited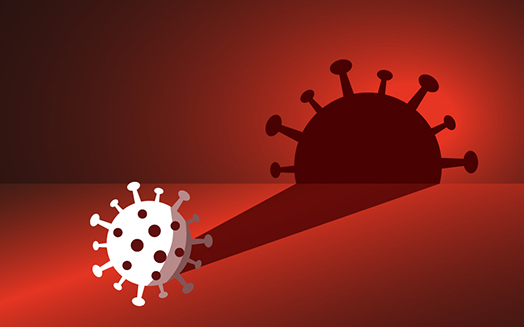 Six months on from our first Spotlight on long COVID, this second episode will look at the current prevalence and cases of long COVID, how our understanding of symptoms and treatments has moved on, and the challenges around access to care.

This second part will advise health professionals on how to continue managing and supporting patients with long COVID using the latest research and treatments, showcase how long COVID has affected healthcare workers, children and young people. Also, it will discuss the challenges and solutions around access to care, the various barriers that different population groups like minority ethnic communities face around long COVID, understand how other countries are coping with long COVID and what they are doing differently to the UK.

In addition, we are offering all those who book another chance to watch the first episode of Spotlight on Long COVID with a free link to the recording.
Our COVID-19 learning hub supports healthcare professionals with access to education and learning resources during the COVID-19 outbreak.
The Royal Society of Medicine,
1 Wimpole Street,
London
W1G 0AE
+44 (0) 20 7290 2991
To access your Preference Centre click here and update the areas you want to hear about. This can be accessed by logging in clicking on your name in the top right corner and going to the 'Communication preferences' page.
To unsubscribe click here.